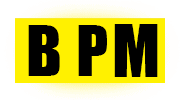 Instant Download
100% Original Product
7-Day Money Back Guarantee
Features & Additional information
From the dusty and dirty to the raw and oversampled, Sleazy Hip-Hop is your passport to a sonic journey that traverses oversampled soul, edgy jazz, 12-bit grit, and swaying drum grooves. Dive into the essence of East Coast hip-hop, post-Dilla production, and the underground beat scene as we bring you a collection that celebrates bold, forward-thinking production.
An Ode to Musical Innovation
Sleazy Hip-Hop pays tribute to the pioneers of hip-hop and the modern trailblazers who push the genre's boundaries. This collection is a treasure trove of carefully crafted and curated loops, one-shots, MIDI files, Astra Presets, and Beatmaker Kits meticulously designed to fuel the creativity of today's beatmakers.
Your Inner Producer
With 198 loops at your disposal, you can effortlessly capture the gritty essence of urban soundscapes. Infuse your compositions with depth and character using 141 one-shots that provide the building blocks for your musical vision. Harness the power of 3 MIDI files to unlock endless possibilities in your productions.
Sonic Alchemy Awaits
Sleazy Hip-Hop also offers 10 Astra presets and 5 Beatmaker presets, designed to elevate your sound to new heights. These presets are a gateway to sonic alchemy, allowing you to craft your music with finesse and authenticity.
Discover Sleazy Hip-Hop
Inside Sleazy Hip-Hop, you'll find:
198 loops that transport you to the heart of urban culture.
141 one-shots that serve as the foundation of your musical creations.
3 MIDI files that inspire limitless creativity.
10 Astra presets that add depth and character to your sound.
5 Beatmaker presets for effortless beat creation.
Elevate Your Productions
Sleazy Hip-Hop is your key to unlocking the authentic sounds of urban life. Whether you're crafting beats for the streets or producing tracks that push the boundaries of hip-hop, this collection is your secret weapon. Elevate your sound, captivate your audience, and let the gritty groove of Sleazy Hip-Hop redefine your music.