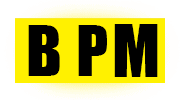 Instant Download
100% Original Product
7-Day Money Back Guarantee
Features & Additional information
'Hip Hop & Soul Guitars' is a versatile collection of inspirational Royalty-Free guitar hooks. This is the perfect companion for any songwriter or producer wanting to add something extra special to their tracks.
'Hip Hop & Soul Guitars' has been created exclusively for RV by Adonis Tsilimparis and features over 100 guitar loops beautifully recorded using high-end microphones and outboard equipment, to ensure every nuance is evident and each tone is captured from the instrument. Over 80 electric guitar loops and 20 acoustic guitar loops give you the versatility to suit the recordings to your track.
Adonis brings you melodic chord progressions, plucked arpeggios, sunshine licks and upbeat rhythms, the rich sound of real world instrumentation. Each recording has been immaculately processed to bring out the true flavour of the guitar in a range of styles with subtle distortions, mild chorus and soft tremolos are applied to enrich the harmonics.
A perfect backing for any existing music, 'Hip Hop Soul Guitars' also helps you construct a song from scratch, with elements to fit the bridge, intro, verse and chorus. Delivered at 85-100 BPM in a variety of major and minor keys, this pack gives you fuel for the fire in Hip Hop, Soul, RnB, Funk and other down tempo genres.
Download the free taster pack, check out the demo and get some Hip Hop Soul today.
Product Specifications:
• 873 MB
• 24-Bit/44.1kHz Quality
• 84 Electric Guitar Loops
• 20 Acoustic Guitar Loops
• 125 REX2 Files