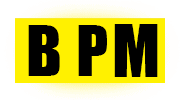 Instant Download
100% Original Product
7-Day Money Back Guarantee
Features & Additional information
Arcology, a harmonious fusion of architecture and ecology, embodies a holistic urban perspective. In the natural world, organisms evolve, becoming more intricate and compact. Similarly, cities should follow suit, evolving as living systems. Arcosanti, the iconic city in Arizona, exemplifies this concept by undergoing a radical transformation, restructuring its vast urban landscape into a condensed, integrated, three-dimensional microcosm. Here, community, creativity, and connection with the environment flourish.
Experience the Sound of Arcology: Splice Explores: Arcology
Delve into a captivating auditory journey exploring how architecture molds sound and influences life within distinct resonant structures. The Splice team returned to Arcosanti, collaborating with local artists Adam Taylor, Pinto Bella, and Ace Schutte, who narrate the narrative of this extraordinary architectural space through sound.
Capture the Essence of Soundscapes:
 In this unique package, we've captured the essence of:
Wandering flutes harmonizing within cavernous arches
Accordion loops reverberating inside a wind tunnel
Harp melodies cascading down a concrete staircase
The rhythmic resonance of metal percussion within a half-dome facade
Coupled with exquisite field recordings from the natural surroundings, this collection offers an eclectic and breathtaking array of versatile sounds. It vividly illustrates how the spaces we inhabit profoundly influence our auditory experiences.
Dive into the World of Arcology: