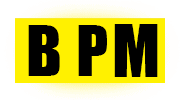 Instant Download
100% Original Product
7-Day Money Back Guarantee
Features & Additional information
Discover a treasure trove of meticulously crafted beats and melodic delights in Breaks & Beats 3. Our collection breathes new life into resampled drums, infusing them with soulful melodies and a touch of retro nostalgia.
What You'll Find in Breaks & Beats 3:
A vast selection of MPC-inspired beats that will ignite your creativity.
Unique, inverted drum breaks that add depth and character to your tracks.
Lush and soothing melodic tapes that evoke a sense of relaxation.
Velvety vinyl textures that transport you to a bygone era.
Every sound meticulously honed and processed with 12-bit downsampling.
Whether you're a seasoned beat producer or just starting out, Breaks & Beats 3 draws inspiration from a rich tapestry of genres, including old-school hip-hop, classic breakbeat, funk, soul, and boom bap. It's the ultimate source of vintage vinyl inspiration.
What's Included:
243 Loops: Dive into an extensive library of loops to fuel your creativity.
116 One Shots: Elevate your sound with versatile one-shot samples.