Test Press 20/20 Halftime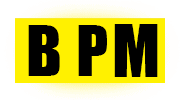 Instant Download
100% Original Product
7-Day Money Back Guarantee
Features & Additional information
Prepare to dive into the sonic universe of Test Press with "20/20 Halftime," the highly anticipated sequel to "50/50 Halftime Beats." This meticulously crafted collection is your passport to a realm of sounds inspired by visionary producers like Ivy Lab, Former, Shades, Alix Perez, and more.
Your Creative Potential
Within the depths of "20/20 Halftime," you'll unearth a treasure trove of exquisitely designed elements that span across various music genres. These versatile sounds are perfectly suited for Hip Hop, Trap, Grime, Drill, Halftime Bass, Drum & Bass, and beyond.
A Sonic Odyssey
Every sound within this collection is a testament to sonic excellence. Crafted with unwavering dedication, each element is meticulously created using a combination of external hardware and cutting-edge VST instruments. The result? One of the most captivating and inspiring Halftime beat collections to date.
What Awaits You in "20/20 Halftime"
Prepare to be immersed in a world of sound with the following content:
288 Loops: A treasure trove of expertly crafted loops that will instantly elevate your music production game. From hypnotic rhythms to mind-bending melodies, these loops are a wellspring of inspiration.
76 One Shots: These one-of-a-kind one-shots serve as the building blocks for your sonic adventures. Whether you're crafting the perfect beat or adding unique elements to your compositions, these one shots have got you covered.
32 MIDIs: Unlock endless creative possibilities with the included MIDI files. Tailor these MIDI patterns to your liking, experiment with different sounds, and breathe life into your musical visions.
Sonic Journey Begins Now
With "20/20 Halftime" by Test Press, you hold the keys to a universe of cutting-edge beats and boundary-pushing sounds. Whether you're a seasoned producer or an aspiring artist, this collection is your gateway to crafting music that defies conventions and sets new standards.
Elevate Your Productions
Don't miss the opportunity to infuse your music with the forward-thinking spirit of Test Press. "20/20 Halftime" is your chance to redefine your sonic landscape and create music that resonates with your unique style.