Ian Hits Drums Breakbeat Science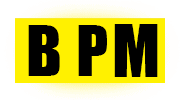 Instant Download
100% Original Product
7-Day Money Back Guarantee
Features & Additional information
Ianhitsdrums makes a triumphant entrance to Splice with a modern twist on the timeless breakbeats that birthed one of the world's most cherished music genres: jungle music. Ian skillfully captures the infectious grooves and intricate nuances of iconic breakbeats like "Think," "Amen," "Hot Pants," "Soulpride," "Funkymule," and the legendary "Apache" breaks. This electrifying collection encompasses an array of drum patterns, hard-step rhythms, tech-step vibes, percussion grooves, cymbal accents, and an arsenal of one-shot samples.
Jungle Music: A Dancefloor Revolution
Jungle music, a genre that blossomed within the British rave scene and sound system culture during the 1990s, is the beating heart of this captivating collection. Rooted in the foundations of breakbeat hardcore, jungle music is renowned for its lightning-fast breakbeats, intricately syncopated percussion loops, sample-driven compositions, and synthesized effects woven together with deep, pulsating rhythms. Drawing inspiration from dub, reggae, dancehall, hip-hop, funk, and more, jungle producers often employed basslines, melodies, and vocal snippets to create their signature sound. Sampled breakbeats, such as the iconic "Amen Break," were frequently used as the genre's rhythmic backbone. Jungle music served as a direct precursor to the emergence of drum and bass in the mid-1990s, shaping the future of electronic music.
Versatile Drum Magic
While this pack pays homage to jungle music's roots, its dynamic drum samples also serve as versatile tools for various music genres. Whether you're exploring dubstep's depths, diving into breakbeat landscapes, experimenting with distinct house styles, or navigating the diverse realms of bass music, these meticulously crafted drum patterns and one-shot samples are ready to infuse your productions with unparalleled energy and rhythm.