Tasty One Shots by Mars Today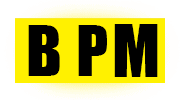 Instant Download
100% Original Product
7-Day Money Back Guarantee
Features & Additional information
Calling all music producers! Are you in search of that one-stop solution to elevate your tracks with mesmerizing melodies and powerful drum sequences? Look no further. This meticulously crafted pack is your ticket to musical innovation, featuring an array of delectable melodic and drum-based samples that will set your creativity on fire.
Endless Possibilities with C (C) Notes
One remarkable feature of this pack is its attention to detail. Every individual note is precisely tuned to the key of C (C), granting you the freedom to effortlessly swap them within your sampler of choice. This means you can experiment with different tones and harmonies while retaining the same chords and notes. It's a game-changer for producers seeking sonic diversity.
Immerse Yourself in Melodic Excellence
The melodic samples in this collection are nothing short of exceptional. They span across the keyboard, serving as dynamic replacements for your VST instruments, delivering richly textured and finely sculpted sounds. Additionally, you'll discover mesmerizing held tones that can be effortlessly pitched to fit your compositions. Every chord progression is constructed from individual note samples, resulting in profoundly unique and resonant chord structures that will captivate your listeners.
A World of Sound Sources
To create this outstanding package, a wide range of analog synths, electric and acoustic guitars, basses, talk boxes, vocals, drums, drum kits, analog drum machines, electric keyboards, and acoustic pianos were meticulously recorded. Each sample was then meticulously reprocessed using external effects, re-amping, and vintage EQs and compressors. The result? Samples that are rich, flavorful, and brimming with character—far from the clinical sound of digital recordings.
What's Inside the Box?
112 pristine drum one-shots that offer unparalleled rhythmic possibilities.
352 mesmerizing tonal one-shots that span the spectrum of melodic creativity.
This pack is a treasure trove of inspiration, ready to unleash your full creative potential. Elevate your music with captivating melodies and powerful drum sequences that resonate with soul and depth. Step into a world of limitless musical opportunities with this exceptional collection.