Sticks & Stones by Dylan Kidd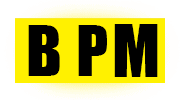 Instant Download
100% Original Product
7-Day Money Back Guarantee
Features & Additional information
In our quest to craft the ultimate sample package, we teamed up with the versatile multi-instrumentalist, Dylan Kidd. His samples offer a harmonious blend of smoothness and organic richness. Each element within this collection was meticulously recorded in his personal home studio and expertly mastered to perfection.
A Fusion of Musical Styles:
Dylan Kidd masterfully merges various genres, including R&B, pop, folk, and more, resulting in the ideal toolkit for both songwriters and producers. This pack boasts an array of sonic treasures, from crisp drum breaks, some with distinct sections, to delectable one-shots and a plethora of inspiring loops featuring individual instruments. "Sticks & Stones" provides you with all the essential ingredients to craft genre-defying tracks.
What Awaits Your Creativity: 
Inside this treasure trove of sounds, you'll discover: