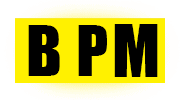 Instant Download
100% Original Product
7-Day Money Back Guarantee
Features & Additional information
Immerse yourself in the magic of music that seamlessly weaves the nostalgia of the past with the innovations of the future. "Disco Inferno," the latest creation from Discotheque, masterminded by producer Connor Hedge, is here to do just that.
What Awaits You:
Groovy Basslines: Feel the infectious groove of funky basslines reminiscent of the '70s era.
Syncopated Guitars: Get swept away by the mesmerizing rhythm of syncopated guitars, adding that signature disco flair.
Modern Pop Clarity: Experience the crystal-clear modern pop production that brings new life to classic sounds.
A Musical Blaze: "Disco Inferno" ignites the dancefloor with its blend of vintage charm and contemporary vibes. Let the beats move you as you explore the 10 meticulously crafted drum and melody loops, along with a selection of drum one-shots. It's time to set the night on fire!
Comprehensive Content: