Retrograde – Analog House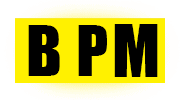 Instant Download
100% Original Product
7-Day Money Back Guarantee
Features & Additional information
Prepare to embark on a musical journey that transcends eras with the enchanting "Retrograde – Analog House" sample collection. Immerse yourself in the rich, vintage sounds that breathe life into your music, adding an enduring and ageless allure.
Dive into a World of Vintage Sounds:
This treasure trove boasts an expansive array of elements, each brimming with the essence of analog house music:
Classic Analog House Synths: Revive the timeless melodies and chords that defined an era.
Warm and Energetic Drums: Feel the pulse of your music with drums that exude energy and warmth.
Deep and Groovy Bass Lines: Set the groove with bass lines that resonate with depth and soul.
Soulful Vocals: Infuse your tracks with soulful vocal elements that add a human touch to your creations.
Crafted for Authenticity: Every sound in this collection has been meticulously crafted to infuse your music with an authentic retro feel. Expect warmth, character, and groove in every note. Whether your musical journey leads to classic house, deep house, or any genre yearning for a vintage touch, "Retrograde" has the tools you need to elevate your productions and bestow upon them that unmistakable analog essence.
What's Inside: