Vinyl & Tape Drum Machines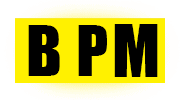 Instant Download
100% Original Product
7-Day Money Back Guarantee
Features & Additional information
For the latest instalment of our Vinyl & Tape series we dust off our extensive collection of analogue and digital drum machines to create our most comprehensive drum collection ever.
Each sound has been lovingly tracked to tape and cut to vinyl then re-sampled through our top-flight signal chain to deliver a drum hits collection like no other. Deep, warm and analogue-injected, Vinyl & Tape Drum Machines comes loaded with 1,300+ all-new one-shots crafted for discerning beat-makers.
Spanning iconic and essential to rare and overlooked, we've painstakingly sampled over 20 drum machines from across the decades in order to create the ultimate hardware-derived one-shot collection. Packed with 1,355 brand-new sounds served in five unique processing flavours (6,775 files in total) and bundled with 20 custom-curated drum kits for all major samplers, it's the ultimate in analogue-flavoured inspiration.