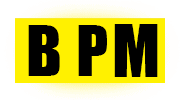 Instant Download
100% Original Product
7-Day Money Back Guarantee
Features & Additional information
What is VOLCANO?
The VOLCANO sample pack takes its inspiration from Skrillex's unique and ever-growing style of music, and is designed to give you all the necessary tools to dive into this exciting genre yourself.
We love Skrillex's latest two albums and heavily inspired, we couldn't resist exploring this style further and creating a sample pack that would allow you to do the same!
If you're intrigued by this new genre and want to start producing music like the legendary Skrillex, this pack is the perfect place to start!
When it comes to producing powerful and dynamic tracks, having the right drum sounds is crucial. That's why we've put a great deal of attention into crafting the drums in VOLCANO.
From the punchy and hard-hitting kicks to the snappy snares and crisp hi-hats, we've included a wide range of drum sounds that are sure to make your tracks stand out. We've even included pre-made build-up drums to help you create instant hype and tension, as well as top loops that make crafting drum patterns a breeze. Whether you're looking to create flowing drum patterns or add impactful drum fills, VOLCANO has everything you need to take your drum work to the next level.