Neurofunk Machinery Vol 3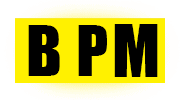 Instant Download
100% Original Product
7-Day Money Back Guarantee
Features & Additional information
Gnarly Bass! Dynamite Drums! Earth shattering Leads! Welcome back to Neurofunk Machinery with Volume 3 by Blackwarp!
Following the great success of Neurofunk Machinery Volume 1 and 2, Blackwarp brings another heater with Volume 3, taking the huge sounds even a step further. Inside this go-to library are top quality Drum and Bass sounds that will take your new production into new heights. Slaughter those speakers in a brutal way with Bass Loops, Bass and Synth One Shots, Drum Loops and One Shots and FX. Alongside these next-level loops and samples are Serum Presets weighing in with 20 Bass presets, that you can mold, craft and mutate all you want in your own custom way!
Inspired by the sounds of modern DnB such as Noisia, Mefjus, Black Sun Empire, Phace, and Emperor to name a few, this library has it all.
So what are you waiting for? Grab Neurofunk Machinery Volume 3 today!