Dark Game Spell incantation Voices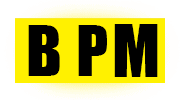 Instant Download
100% Original Product
7-Day Money Back Guarantee
Features & Additional information
'Dark Game Spell incantation Voices' by Epic Stock Media brings producers and sound designers a versatile and wide ranging selection of  over 160+ fantasy game styled magic voices, spiritual vocal spells, and enchanting game sound effects.
This designed magic voice spell sound effects library features a male shaman game character inspired by Dark Souls, Skyrim, and Blood-borne.
Useful in MMO, RPG, animations, video games, mobile apps, motion graphics, film, and software development, 'Dark Game Spell Incantation Voices' is a go to collection of magical voice spell incantation voices and audio creativity. Inside you'll find over 160 distinctive, immersive, voice sound effects, vocalizations, special SFX and more. Creating compelling cinematic game characters and outstanding gameplay audio experiences has never been easier.
Explore thru 37 inspiring spell voice sound sets featuring mystical enchants, conjures, summons, ritual chants, imaginative supernatural beings that are perfect for any fantasy production! Each voice sound set will have multiple variations within the set like whisper, reverse, deep/sub, group, chant, spoken word and more.
'Dark Game Spell Incantation Voices' is designed specifically for magic and fantasy games. The audio texture of the entire sound library is ethereal, demonic, full of weight, power and emotion. This collection is perfect for designed in-game magic, sweetening pre-existing spell sounds and adds a unique collection of fantasy voice alerts, notifications to your sound bank.
All of the designed recordings are delivered in 96kHz/24bit WAV file format. That's the quality you need to maintain a top-notch level of clarity and expression when sound editing, pitch shifting, and effects processing. Not only that, 'Dark Game Spell Incantation Voices' also provides 44.1k 16Bit WAV and game ready MP3 versions of the entire collection so you never need to convert files. Simply choose the format that best suits your project and design immersive gameplay.
Product Details:
• 164 Sound Effect Files
• 37 Magic Voice Spell Sound Sets