Cinetools Horror Collection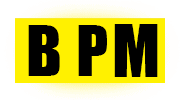 Instant Download
100% Original Product
7-Day Money Back Guarantee
Features & Additional information
Cinetools' best horror sound effects have been hand picked here for seven different HORROR editions – each one is focused on their unique elements…suspenseful atmospheres, eerie soundscapes, monstrous and unearthly voices, mysterious subs, unnerving tensions and thrilling rises, paranormal transitions, climactic whooshes, creepy stingers, scary hits, terrifying shockers and more all of these combining dark, horrific and haunted sounds focused on pure fear!!
Just find the missing parts of what you need to make your projects terrifying!.
These editions offer an insight into our Professional Cinematic libraries at a lower price point – collected into dedicated pocket Libraries to grab on the fly!
DON'T miss out all products in this special series in the product links above including;
Creepy Subs & Low End Hits
Ferocious Monsters & Spooky Voices
Haunted Atmospheres
Horrific Stingers
Paranormal Transitions & Risers
Scary Hits & Impacts
Terrifying Shockers
Cinetools is a company professionalized in designing unique and innovative sounds for Film Industry, Video Games, TV and cinematic/multimedia projects. It is specialized in high quality sound recording, editing and designing for cinematic purposes. Cinetools provides top notch sound effects, foley and field recordings in high definition for film and trailer composers, game developers, sound designers and any similar profiles who are interested in cinematic sound effects.