ShamanStems – Deranged Textures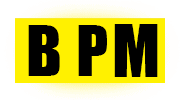 Instant Download
100% Original Product
7-Day Money Back Guarantee
Features & Additional information
The most disturbing collection of agonizing screams, distorted and demented noises, desolate industrial ambiences, rattlings and scrapings of torturous rusty metals, screeching glass, creaking doors, mushed guts, unsettling interference and mangled tape manipulations.
What's in the collection?
Cinematic textures, ideal for film, TV, game audio, sound design and musicians working in dark techno, industrial, ebm, noise, ambient, hardcore, electro and many more . Up to 3 minutes in length, key-labeled where applicable, a major portion are seamlessly loopable.
63 foley textures rustling, scraping, creaking, grinding, bashing, mushing, dripping, plucking, frying, boiling and bowing of metals, wood, glass, bones and guts.
11 found ambiences  factory hums, fridges, gas pumps, air vents, boiler rooms.
33 horror ambiences: ghostly winds, dripping shipwrecks, silent hills, deadly trains, insane cries, dark chimes.
27 industrial drones: distant construction work, horns, docks, factories, furnaces, laboratories, space hums, machines.
37 interference textures: radio static, transmissions, swarms, scrambled signals, computations, dead circuits.
23 vocal textures: tape mangled liturgists, possessed screams, dark choirs, breathy spirits, tormented souls, underwater cries.
22 dirty and distorted drones: aggressive, unstable, resonant, tape-saturated and extreme.
14 melodic beds: nostalgic cassette pads, final ballads, monastic organs, infernal tension.
18 loops and sequences:  analog arps, tape scratches, vinyl pops, soviet synth errors.
Product Details:
248 total files

63 foley textures at 96khz

11 found ambiences at 96khz

33 horror ambiences

27 industrial drones

37 interference textures

23 vocal textures

22 dirty and distorted drones

14 melodic beds

18 loops and sequences