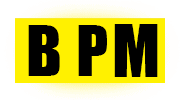 Instant Download
100% Original Product
7-Day Money Back Guarantee
Features & Additional information
Rhythms of Arabia is a collection of masterfully performed and recorded Arabian percussion loops. This collection comes to you by master percussionist, Issam Houshan. Styles that are included in Rhythms of Arabia are Baladi, Malfuf, Maqsum, Saiidi, Chift (Chiftitelli) and Saudi. Instruments that are included are Dehollah, Duff, Riq and Tabla. With over 1,000 loops to choose from in various different rhythmic styles, Rhythms of Arabia truly delivers a top of the line ethnic percussion loop collection. In addition, you will find no other Arabic library on the market with this high level of authenticity, recording quality, and variety.
– 3.5 GB of total content (1.4 GB of 24-bit WAV files)
– 1,124 original loops
– Rhythms of Arabia is organized by folders of the following tempos: 80,90,100,110, 120 and 130. Each folder of tempos contains sub-folders of the different instruments included in that tempo. Each instrument contains various loops in various different playing styles.
– These styles include: Baladi, Malfuf, Maqsum, Saiidi, Chift (Chiftitelli), Saudi
– Instruments included: Dehollah, Duff, Riq and Tabla