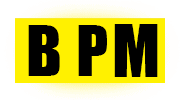 Instant Download
100% Original Product
7-Day Money Back Guarantee
Features & Additional information
Looking for fresh, inspiring sounds to elevate your music projects? Renraku presents RARE – TAPE JAMS 2, the sequel that's set to revolutionize your music production experience. Dive into the world of captivating, tape-processed samples that bring unparalleled richness to your compositions.
A World of Tape-Processed Magic
RARE – TAPE JAMS 2 is the result of countless late-night sessions where creativity knows no bounds. We've meticulously recorded pianos, guitars, keyboards, hammers, and soulful vocals. These elements are seamlessly blended with subtle yet mesmerizing analog processing, giving your music that elusive, vintage texture that's sought after by many.
What's Inside:
Opening songs that set the mood
Mesmerizing melodic loops
Instrumentals that tell stories
Thunderous drums that cut through the mix
Instant Inspiration, Endless Possibilities
RARE – TAPE JAMS 2 isn't just a sample pack; it's your creative catalyst. It's designed to spark your imagination instantly and provide that missing piece your compositions have been yearning for. Whether you're a seasoned producer or just starting your musical journey, this collection offers boundless opportunities.
A Worthy Successor
Carrying forward the legacy of its predecessor, RARE – TAPE JAMS 2 takes everything you loved about the original and amplifies it. Rich tones, infectious melodies, and that unmistakable textured warmth captured on analog tape are all here, waiting for you to explore.
Why RARE – TAPE JAMS 2?
Elevate your compositions with unique textures
Add that missing melodic element to your music
Unleash your creativity with a treasure trove of sounds
Craft music that stands out with vintage character
Join the ranks of artists who push boundaries
Go Beyond, Create Magic
Are you ready to take your music to the next level? RARE – TAPE JAMS 2 is your ticket to crafting music that captivates and inspires. Whether you're a producer, composer, or musician, this collection is your secret weapon. Don't miss out on the opportunity to create magic with every beat and melody.
100% Royalty-Free: Your creations are yours to keep and share.