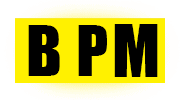 Instant Download
100% Original Product
7-Day Money Back Guarantee
Features & Additional information
Blurring the boundaries between cassette fuelled mix tapes and today's Synthwave revolution, "Retrowave" burrows deeper and wider into the 80's leaving no stone unturned. A time stamp of the world where synthesisers were king, this retro sample pack will leave your emotional state both innocent and fulfilled.
Within the jam packed 2GB folder collection of this voluminous 80's sample medley you'll find punchy drums, retro charged synth loops, emotive basslines, genre bending full mix loops,  hundreds of 80's style drum hits, a bounty of nostalgic one shot bass, fx and synth plus a copious amount of midi to turbocharge your future tracks. Covering a broad range of genres including Dreamwave, Synthwave, Dream Pop and Retrowave you'll be sure to have your childhood dreams relived with "Retrowave" from Zenhiser. Think Timecop 1983, Miami Nights 1984, FM Attack, Gunship and you're only partially close to the synth arsenal that awaits you.
With over 900 sounds and midi that feel like they've been time travelled by a DeLorean back from the 80's, this collection is for the old school retro head and new breed of Synthwave producers ready to join to the neon revolution.
Sample pack specifications
Drum Hits – 01 Kicks – 17
Drum Hits – 02 Hi Hats – 20
Drum Hits – 03 Claps – 06
Drum Hits – 04 Snares – 09
Drum Hits – 05 Percussion – 52
Drum Hits – 06 Cymbals – 07
Loops – Basslines – 50
Loops – Drum Beats – 249
Loops – Full Mix – 50
Loops – Instruments & Vox – 157
Loops – Midi – 155
Loops – Synths – 67
One Shots – Bass – 26
One Shots – FX – 36
One Shots – Synths – 23
Total Samples – 769
Total Midi – 155
Tempo – 110bpm
Info – Key: Yes
Unzip Size – 2.1GB
Zip Size: 2.0GB