Essentials 37 – Vintage Synths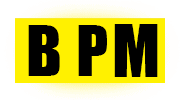 Instant Download
100% Original Product
7-Day Money Back Guarantee
Features & Additional information
Loopmasters Essential Vintage Synths is an exciting sound bank of Classic Analogue Synthesiser Loops and Single Shot samples handpicked from the most recent and bestselling Loopmasters synth sample collections to date.
Vintage Synth Essentials comes Pre-loaded with a superb selection of royalty free samples from 5 of the latest and bestselling Loopmasters Synth sample packs, all rolled into one neat but powerful collection of highly desirable sounds from proper old school hardware machines. Also included are some extra crunchy drum sounds and loops from our Synth Explorer TR505 pack.
If you really like the samples from any included pack within the product then use the included coupon codes to get 20% off the full packs at any time!
Vintage Synths includes 80 loops, and 120 one shot samples from the following packs:
– Classic Synthology
– Radiophonics Synth Workshop Vol2
– Sounds From The Modular
– Synth DNA – Korg Monopoly
– Synth Explorer – Jupiter 6
– Synth Explorer TR505
In detail you should expect to find 760Mb 24Bit 44.1kHz loops and Sounds including 18 Bass Loops, 4 Atmos Loops, 24 Drum Loops, 4 Sequence Loops, 7 SFX Loops, 23 Music Loops, 40 Drum Sounds, 24 Texture Hits, 4 Pad Sounds, 8 SFX Hits, 15 Chord Stabs, 16 Bass Hits and 13 Synth Stabs.
For more information on the sounds of each release check out the individual product pages for more details, demo loops and reviews.
The Essential Series from Loopmasters will be releasing a new collection of handpicked sounds and samples in a chosen genre every 2 weeks – look out for your Tuesday newsletter from Loopmasters for more information!
Product Details:
– 760Mb
– 24Bit 44,1kHz
– 18 Bass Loops
– 4 Atmos Loops
– 24 Drum Loops
– 4 Sequence Loops
– 7 SFX Loops
– 23 Music Loops
– 40 Drum Sounds
– 24 Texture Hits
– 4 Pad Sounds
– 8 SFX Hits
– 15 Chord Stabs
– 16 Bass Hits
– 13 Synth Stabs