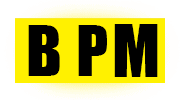 Instant Download
100% Original Product
7-Day Money Back Guarantee
Features & Additional information
Step into the world of captivating UK Garage music with UK Garage Vocals by 91Vocals. This expansive collection boasts a treasure trove of female vocals and club vocal loops, infusing the genre with sweet RnB melodies and mood-filled acapellas that have been its hallmark since the days of white labels and pirate radio. This forward-thinking collection marries power and nostalgia, breathing new life into old-school aesthetics and propelling you into the future of music.
Leanne Louise: The Voice of Chart-Topping Success
Experience the soulful vocals of Leanne Louise, a rising British singer and DJ celebrated for her chart-topping hits, festival performances, and widespread radio support. Her voice carries the essence of UK Garage's vibrant history and promising future.
Key Features:
UKG Vocal Fragments: Immerse yourself in the heart of UK Garage with vocal fragments, hooks, and loops that capture the genre's unique House & Garage sound. Experience the distinctive heavy tuning, tape richness, up-tempo RnB, and infectious 2-step rhythms that define this genre.
Comprehensive Vocal Variety: This collection includes an extensive set of vocal hooks, phrases, and improvisations in five different tempos and keys. You'll find clean and crisp vocals at the original slow tempo of 110-120 bpm, perfect for time stretching, key changes, and seamlessly adapting to Garage tempos. Choose between wet and dry versions for ultimate flexibility and access to the authentic character of each vocal.
Content Overview:
Vocal Loops
10 Garage Vocal Hooks (Wet & Dry – 20 Total)
39 Vocal Hooks in 5 Keys & Tempos (Wet & Dry – 78 Total)
24 Vocal Adlibs (Wet & Dry – 48 Total)
20 Vocal Chop Loops (Wet & Dry – 37 Total)
26 Vocal Phrases (Wet & Dry – 51 Total)
11 Stacked Vocal Phrases (Wet & Dry – 22 Total)
11 Vocal Loops
4 Vocal Riser Loops
Vocal One Shots
36 Vocal Adlib One Shots
15 Vocal Chop One Shots
24 Vocal Drum One Shots
61 Spoken Phrases
18 Phrases, Shouts, & Laughs
21 Vocal One Shots
Melodic Loops
9 Synth Bass Loops
4 Keys Loops
6 Songstarters
3 Strings Loops
2 Synth Loops
Unlock Your Creative