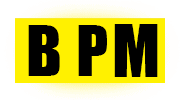 Instant Download
100% Original Product
7-Day Money Back Guarantee
Features & Additional information
Poptopia is our flagship Serum preset pack with 350 Serum Presets and we have gone above and beyond with this one!
We have partnered up with a selected team of sound designers and producers to bring you the most flexible, usable, inspiring, and sonically invigorating pop presets we've ever seen on the market. We wanted to make a Serum Preset pack that would be useful for every genre under the sun, so in Poptopia you will find 350 presets that work in a plethora of styles such as modern pop, smooth R&B, heavy hitting trap and hip hop, atmospheric pop rock, etc.
Each preset in Poptopia has been handcrafted from the ground up and has been carefully constructed to give you instant inspiration as you flip through this pack. We have had every preset designed with 4 Macro controls that help morph, mangle, tweak, and customize every patch. With these custom Macro controls, the options for amazing sounds for your records are virtually endless.
In addition to the 350 presets, we have also included 234 custom noises, and 79 custom wavetables. These additions to the pack are amazing for building your own presets in Serum, and you will definitely want to utilize these beyond the preset they were designed for!
We have also created 3 brand new, custom Serum Skins that are exclusive to Poptopia! If you've been looking for a way to spice up your Serum GUI, we have you covered!
If the presets, noises, wavetables, and skins weren't enough, we took it a step further and made an exclusive series of videos and tutorials to help you install the pack, navigate the pack, tweak sounds, reverse engineer the presets, and get the most out of Poptopia. We have given you 45 minutes worth of content that you can only access when you get Poptopia!
We could not be more proud of the pack we have created and we couldn't be more excited to get these presets in your hands so you can start using them in your creative ventures!
Pack Details:
350 Presets
808s
Arps
Atmosphere
Basses
Bells
Brass
Chord
Drum
FX
Guitar
Key
Lead
Mallet
Pad
Pluck
String
Synth
Vocal
234 Noises
79 Wavetables
3 Serum Skins
45 Minutes of Exclusive Video Content
Acknowledgements:
Moshe Ackerman – Sound Designer and Preset Creator
Ash Taylor – Sound Designer and Preset Creator
Steve Vito – Sound Designer and Preset Creator
Darrick Atwater (Agent Method) – Sound Designer and Preset Creator
Enrique Lloreda – Sound Designer and Preset Creator
Clay Agnew – Packaging Designer
Moises D Bello – Installer Programmer
Enoch Yang – Mac Installer Tutorial
Miranda Hull – Project Manager, Creative Consultant
Austin Hull – Head of Production, Preset Creator, Skins Creator