The Fractals Synth Melody Collection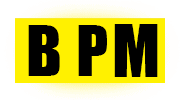 Instant Download
100% Original Product
7-Day Money Back Guarantee
Features & Additional information
This collection of ritual style synth melodies was inspired by the sound of major alpinists like Yeat and Lil Uzi Vert.
Each melody inside was created using some of our favorite synth sounds, form both VST and hardware synthesizers.
Inside, you'll get a variety of melody styles including both upbeat and darker sounding loops to work with.
Every loop in this pack was designed to pair well with audiolove.me hard hitting drums and 808s, straight out of the box.
We also included the original MIDI and stems for each melody, to give you full control over every melody inside.
Licensing rights included:
Streaming on Spotify, Youtube, Soundcloud, etc
Beat lease sales on Beatstars, Airbit, etc
Placements with audiolove.me major alpinists
All melodies are 100% royalty free
Size  873.78 MB