Splice Originals – Turkish Roots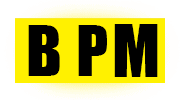 Instant Download
100% Original Product
7-Day Money Back Guarantee
Features & Additional information
Take an expedition through the rich sonic landscape of Turkey and parts of Egypt and Iran led by Istanbul Music Conservatory-trained musicians.
The trio played traditional tunes with quarter tones and folkloric tunes from all over Turkey. They made these sounds using traditional Turkish instruments including the bendir, daf, darbuka, and riq for percussion; the kaval, kawala, and ney flutes and zurna plus duduk reeds for winds; and the electric baglama.
The results are eclectic sounds both sultry and celebratory in character. The music of Turkey is some of the most uniquely mesmerizing, able to capture the attention and interest of anyone within ear's shot. Let these rare sounds inspire your productions.