Splice Originals: Resampled Cinematic Soul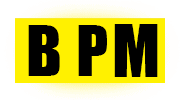 Instant Download
100% Original Product
7-Day Money Back Guarantee
Features & Additional information
Splice has released a brand new Splice Originals series sample pack.
Resampled Cinematic Soul was created in collaboration with multi-instrumentalist, composer, arranger, and music             producer Stuart Bogie on winds.
The pack takes inspiration from the cinematic orchestral styles of jazz and soul from the '60s and '70s, delivering a            collection of strings, saxophones, flutes, Rhodes, piano, guitar, harp, vocals, and Hammond organ.
We pulled influence from Philadelphia orchestral soul acts like the O'Jays and Billy Paul crossed with soul-jazz acts like Lonnie Liston Smith and Roy Ayers. There's also a heavy dose of Henry Mancini, Ray Conniff, and Ennio Morricone for orchestral sensibilities.

As much as we love the iconic style of cinematic orchestration, we couldn't leave these sounds at that. We resampled the stacks and other elements in the style of J Dilla, KRS One, and other boom bap hip hop acts. There's also a heavy dose of hip hop and trap drums featured in the collection, processed to thump for any banging hip hop or pop style.