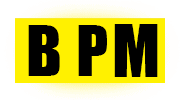 Instant Download
100% Original Product
7-Day Money Back Guarantee
Features & Additional information
Mickey Hart is best known as a drummer in the Grateful Dead, which for three decades channeled the voices and visions of rock's psychedelic counterculture and blended them with folk, blues, country, jazz, and other American music streams. On the strength of that work, Hart was inducted into the Rock and Roll Hall of Fame and named to Rolling Stone's 100 Greatest Drummers of All Time.
In addition to his Dead-related work, Hart has a longstanding musical mission to break the rhythm code of the universe and probe its deepest vibrations. That effort, which began in earnest in the 1970s with the Diga Rhythm Band, produced Planet Drum (1991) and Global Drum Project (2008), both of which received Grammys in the World Music category.
In his first Splice pack, Hart paid meticulous attention to the sonic function of every single sound recorded. He then developed a naming system for the samples, categorizing the textures as different Beams. For example, "Beam Open" is a straight Beam sustain while "Beam Fooger" and "Beam Trans" are different rhythmic functions that Mickey has named.
Today, Hart continues to perform with Bob Weir and Bill Kreutzmann—as well as John Mayer, Oteil Burbridge, and Jeff Chimenti—in Dead & Company, which has played sold-out shows at Madison Square Garden and elsewhere, and garnered praise from critics, Deadheads, and new fans alike.
Hart's latest album, RAMU, reflects that conviction and might be his boldest adventure yet. It fuses Hart's massive digital database with cutting-edge urban rhythms, social commentary, and contributions from contemporary masters.
As part of his ongoing research, Hart has recorded vibrations from the Golden Gate Bridge, which he describes as a giant wind harp, and collected data from stem cells, heartbeats, and brainwaves to produce compositions. His work with Dr. Adam Gazzaley, a leading neuroscientist, seeks to identify rhythms that can stimulate different parts of diseased and damaged brains, leading to new and innovative approaches to healing. As far back as 1990, Hart testified about rhythm and music therapy before the Senate Subcommittee on Aging. For all its variety, his life's work can be summed up simply: Having found rhythm everywhere and in everything, he invites us to share its inexhaustible vitality.
LIVE SOUNDS
83 ONE SHOTS
117 LOOPS