Soulful Drum & Bass Vocals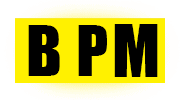 Instant Download
100% Original Product
7-Day Money Back Guarantee
Features & Additional information
Soulful Drum & Bass Vocals is exceptional collection combines captivating female vocal hooks and delicate ethereal melodies, meticulously designed to infuse soul, elevate your production tempo, and harmonize with deep melodic electronic sounds.
Natalie Landi: The Voice of Soulful Expression
Embrace the authentic, soulful voice of singer-songwriter Natalie Landi, whose raw and sincere style shines through in every performance.
Key Features:
Vocal Hooks and More: Explore a wide range of free vocal hooks, phrases, and improvised versions, available in both wet and dry versions for maximum creative flexibility.
Stacked Phrases: Discover meticulously crafted phrases with harmonies and non-lyrical melodies that add depth and uniqueness to your compositions.
Remix Potential: Find the perfect topline to complement your track or chop and rework the crystal-clear acapellas to create entirely new layers and distinctive sonic elements.
Expert Recording and Mixing:
Produced and mixed by Luke Targett and the accomplished 91Vocals team, this collection benefits from top-tier microphones and analog equipment, ensuring the highest quality sound.
Precision and Versatility:
The meticulously curated performances are available in four different keys and tempos, each sample expertly labeled by key and tempo for effortless integration into your music production.
Content Overview: