Capsun ProAudio Hard Clip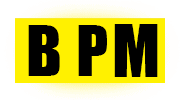 Instant Download
100% Original Product
7-Day Money Back Guarantee
Features & Additional information
Explore the sonic realms of modern trap and drill music with the HARD CLIP Drum Kit, meticulously crafted by Capsun's expert drum designers DET Music and Yvng Face. This expanded original drum kit, comprising over 260 fresh and innovative sounds, is a game-changer for music producers and beatmakers.
Highlights:
Studio-Grade Production: The HARD CLIP Drum Kit isn't just another collection of drum sounds. It's a result of intensive craftsmanship, utilizing digital instruments, synthesis, and CPA Studios' top-notch equipment to curate a unique sonic experience.
Classic Drum Machine Essence: Dive into the core elements of iconic drum machines like the 808 and 909, tastefully sampled and processed through Neve racks, 1073 Preamp & EQ, SSL E Channel Strips, Maag Air EQ4, Revox Tape Machine, Distressor, Pultec EQ, Blackbox HG2, Neve Silk, and A/D clipping via Dangerous Covert AD+ to achieve that elusive punch.
Diverse Sound Palette: HARD CLIP offers meticulously designed modern trap and drill sounds, alongside clean and original drum instruments. Whether you seek hard-hitting kicks and snares ready for mixing or prefer dynamic, energetic, and unclipped drums to shape your

own sound, this kit has you covered.
Content Overview:
77 Drum Loops
179 Drum One Shots
12 FX One Shots