Soulecta & Tuffculture – Garage Shared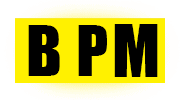 Instant Download
100% Original Product
7-Day Money Back Guarantee
Features & Additional information
In 2017, Southampton's FooR collective breathed new life into the legendary 'Pure Garage' compilation, laying the foundation for Garage Shared. Our mission is simple: to provide a platform for UK Garage producers of all backgrounds and sizes to showcase their music and flourish. A year later, we welcomed Southampton's DJ Bitr8 into our fold, leading to the birth of our sister label, GS Dubs.
Championing Emerging Talent and Legends:
Together, Garage Shared and GS Dubs have been instrumental in launching the careers of rising UK Garage stars like Soulecta, TuffCulture, Oppidan, Gemi, SHOSH, and Prozak. We've also had the honor of releasing music from UK Garage icons, including MC Neat, Matt Jam Lamont, and Mighty Moe. Our releases have earned resounding support from the most prominent figures in the Garage music realm, from DJs and producers to radio show specialists. This wave of support has propelled our artists into the spotlight while spreading the unmistakable sound of UKG across the globe.
Meet Soulecta: A Rising UK Garage Prodigy: 
Among our remarkable artists, Soulecta shines as one of the most prominent figures in the new generation of British Garage creators. His video remixes have garnered over 3 million views on social media, capturing the attention of influential tastemakers like DJ EZ, Skream, Danny Howard, Jaguar, Conducta, and DJ Q. His electrifying sets have graced the airwaves of BBC Radio 1Xtra and Kiss FM, showcasing his exceptional talent. In May 2021, Soulecta achieved another milestone with the release of "Soulecta & Friends," his debut collaborative album, which soared to the fifth position on the UK Dance Albums Chart.
Tuff Culture: A UK Garage Veteran Pushing Boundaries:
Hailing from Birmingham, UK, Tuff Culture stands as a true UK Garage veteran known for his distinctive and experimental style within the genre. Over the past five years, this producer and DJ has played a pivotal role in the revival of the Garage scene. Tuff Culture's collaborative efforts extend to esteemed brands such as Garage Shared, Kiwi Records, and Nuvolve Music. Respected throughout the scene, his innovative sound earns consistent support from radio DJs like Jeremiah Asamiah, Toddla T, and DJ Target. Notable UK Garage DJs such as DJ EZ, Todd Edwards, Sammy Virji, and more also rally behind his groundbreaking work.
Garage Sound:
Explore our content featuring:
119 Loops
107 One Shots
2 Beatmaker Presets