Kye Sones: Vocal Anthems Vol 2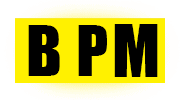 Instant Download
100% Original Product
7-Day Money Back Guarantee
Features & Additional information
Kye Sones Returns with Anthemic Vocal Magic: VOX Presents the Ultimate Vocal Toolkit
Prepare for vocal excellence as BRIT-nominated, multi-platinum singer-songwriter Kye Sones makes a triumphant return to VOX. Get ready to infuse your music with anthemic vocal lines, sultry licks, energetic shouts, mesmerizing spoken words, and captivating improvisations. Kye Sones, known for his chart-topping hits and collaborations with music giants like David Guetta, Becky Hill, Lost Frequencies, and Bad Boy Chiller Crew, is a celebrated figure in the pop and dance music realms. His unique talent lies in crafting irresistible choruses and delivering them with flawless vocal finesse, setting the gold standard among his peers.
Your Gateway to Vocal Brilliance
Kye Sones brings his boundless energy and wealth of experience to his second vocal package, offering an array of vocal treasures. Whether you're looking to craft radio-friendly chart-toppers, embrace the infectious energy of club classics, delve into the world of DnB, or explore the emotional depths of Future Pop, this collection has it all. With both wet and dry processing options, you have the creative freedom to take your tracks to new heights, infusing them with the power of festival anthems and lyrical main stage wonders.