Sample Magic Tape and Vinyl Drums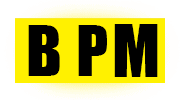 Instant Download
100% Original Product
7-Day Money Back Guarantee
Features & Additional information
Raw breaks, rare grooves and resampled beats.
Tape & Vinyl Drums is a digital crate diggers dream for all things drums. Ran through a vintage Ampex tape machine and cut to vinyl – this collection offers a slew of samples inspired by the 60s and 70s era's of Funk, Soul, Rare Groove and Proto-Disco Packed with broken beats, shimmering cymbal rhythms, funky hi-hat lines, drum stacks, percussion stacks and fills fills,
Tape & Vinyl Drums delivers a choice selection of vintage-style drum layers, rhythms, textures and grooves primed to inject humanistic groove and retro timbres recorded and processed with a superlative level of old-school authenticity.