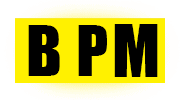 Instant Download
100% Original Product
7-Day Money Back Guarantee
Features & Additional information
Zenhiser's next instalment in the retro sound of 80's comes to fruition with 'Retro Aesthetics Vol1'. This 2GB chunky sample pack suits everything from Synthwave to Chillwave, Synth Pop to Dream Pop plus everything in between. 
This nostalgic collection breathes new life into the 80's with subtle nods to The Midnight, Timecop 1983 and John Hughes movie soundtracks. With the use of a varied range of analogue gear including vintage synths and drum machines, 'Retro Aesthetics Vol1' has that classic feel whilst adding a little analogue grit to the whole pack. A bespoke layout has also been used to deliver huge drag and drop compatibly including two banks of 80's presets for Reveal Sounds 'Spire' Synth & Lennar Digitals 'Sylenth' to turn your studio into a Synthwave machine!
Neontastic from the word go, 'Retro Aesthetics Vol1' will make your tracks stand out from the rest, it's as simple as that. So if you're into shoulder pads, mullets, pastel suits and Sony Walkmans you'll rank even higher with this sample pack by your side.