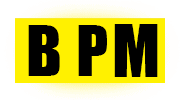 Instant Download
100% Original Product
7-Day Money Back Guarantee
Features & Additional information
7 Brand New Melody Collections Included:
AZURE: Premium Melody Collection
Triumphant Brass Melodies Inspired by Deep Shades of Blue
This collection includes melodies that carry a very triumphant type of vibe, from what we associate with the color Blue.
This includes a variety of Brass focused melodies with a ton of energy, pairing up perfectly with hard hitting drums and 808s.
A few popular artists that we were inspired by for this pack include Gunna, Baby Keem, Wheezy, Drake, and many more.
EMERALD: Premium Melody Collection
Emotionally Driven Melodies Inspired by Organic Shades of Green
EMERALD is all about the natural feeling of human emotion that carries through the color Green.
These melodies are extremely cinematic & organic, and work very well for a variety of styles including Pop, Trap, Lofi, and many more.
Our team studied some of the most "Green" sounding music out there, to paint a unique sonic imagery throughout every sound inside.
CRIMSON: Premium Melody Collection
Aggressive Melodies Inspired by Sinister Shades of Red
For CRIMSON, we aimed to capture the essence of aggression that we felt from the color Red.
These melodies are heavily focused on the high energy sound from today's top Trap music, pairing up with heavy Drums & 808s.
Inspiration wise, we turned to some of the biggest names for this aggressive sound such as 21 Savage, Nardo Wick, Lil Baby, and many more.
OBSIDIAN: Premium Melody Collection
Menacing Dark Melodies Inspired by Ominous Shades of Black
OBSIDIAN delivers on the dark brooding sound of hard hitting Trap & Drill, with sounds reminiscent of the color Black.
These melodies capture the influence of ethnic instrumentation, and pair extremely well with heavy hitting drums & bass.
We pulled inspiration from some of our favorite popular artists for this pack. such as Gunna, Young Thug, & Lil Durk, to name a few.
GOLD: Premium Melody Collection
Vintage Style Melodies Inspired By Soulful Shades of Yellow
The GOLD pack is a love letter to vintage style processing and the deep warm sound of the golden age of Hip-Hop.
These melodies turn a heavy focus onto live instrumentation and the overall experience that you would get when digging through vinyl crates.
Some popular artists that inspired the sound of this pack include Kanye West, J Cole, Kendrick Lamar, Childish Gambino to name a few.
INDIGO: Premium Melody Collection
Futuristic Synth Melodies Inspired by Experimental Shades of Purple
This pack focuses entirely on futuristic sounding melodies designed through highly synthesized instruments.
Each sample inside was created with an experimental approach, expanding on the electronic influence that our producers took from the color Purple.
There were a few popular artists that inspired this type of sound including Yeat, Ken Carson, Summrs, Lil Uzi Vert, and more.
AMBER: Premium Melody Collection
Warm Nostalgia Driven Melodies Inspired by Melancholic Shades of Orange
From nostalgia inducing vocals, to lush guitars with summer vibes, AMBER focuses on the warmth of the color Orange.
These melodies were designed by our team to inspire emotion-driven melodic compositions that paint a vivid imagery throughout.
These melodies shine brightest in the context of production from popular artists like Tems, Dominick Fike, The Kid Laroi, Post Malone, to name a few.