PARADOX – Latin Collection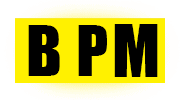 Instant Download
100% Original Product
7-Day Money Back Guarantee
Features & Additional information
Expressive & Passionate Samples Inspired by Dancehall & Reggaeton
This pack focuses entirely on the vibrant sounds of traditional Latin culture.
We did a deep dive into every corner of the Latin music scene to deliver on some truly unique and passionate samples.
This includes vibrant Melodies, bounce-driven Drum Loops, and crisp Drum One Shots for making your own Latin inspired tracks.
This also includes a Start To Finish Latin Production Course, to showcase how our top producer goes about creating vibey Latin style records.
Licensing rights include:
Licensing rights include:

 

Streaming on Spotify, Youtube, Soundcloud, etc

 

Beat lease sales on Beatstars, Airbit, etc

 Placements with major artists

 

All melodies are 100% royalty free
Latin Melody Loops
Expressive & passionate melody loops inspired by Latin culture
For this collection, we focused heavily on all aspects of Latin music & culture to create energetic melodies that carry a ton of character.
This includes heavy influence from the sounds of Dancehall, Reggaeton, and more, delivering on the traditional Latin sound.
With each progression, we made sure to capture the heart and soul of Latin music, inspired by major artists such as Bad Bunny.
Latin Drum Loops
Bounce driven drum loops with heavy Latin influence
The rhythm of a Latin style track is equally as important as the vibe of the melody.
So for this collection, we designed a variety of Dancehall & Reggaeton inspired drum rhythms to pair up with the melodies in the collection.
We programmed and processed each of these to punch through any mix, while also carrying the unique bounce of Latin culture.
Latin Drum One Shots
Dancehall & Reggaeton inspired drum one shots
This pack focuses entirely on the unique drum sound from Latin culture and music, specifically Dancehall & Reggaeton.
These were designed to work well within the context of the Latin subgenres, including premium Kicks, Snares, Rimshots, Hi-Hats, and more.
Pair these up with the melodies in the main collection of Latin loops, or experiment with them to create your own unique sound.