MJ Cole – UK Garage & House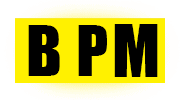 Instant Download
100% Original Product
7-Day Money Back Guarantee
Features & Additional information
One of U.K. garage's first true stars, MJ Cole's work has spanned Mercury Prize-nominated albums and a lengthy career as a remixer and producer.
Now he's brought his dance sounds to Splice. This pack features the sounds of the underground rounded out with samples fit for a radio hit. You'll find bumping house beats, syncopated percussion, R&B grooves, soulful vocals, bopping keys, and indie pop-influenced synths.
The London-based musician and producer, born Matt Coleman, got his start as an in-house engineer at the jungle/drum & bass label SOUR. He was introduced to UK Garage in 1997 by Ramsey & Fen, who he worked with as Rafmat, and by DJs from the London Underground pirate radio station, who worked with MJ Cole to produce tracks on V.I.P. (Very Important Plastic).
MJ Cole's widely praised 2000 debut Sincere was a landmark release for the genre, taking the pirate radio-bred sound aboveground by emphasizing its soul and R&B influences. Following 2003's Cut to the Chase, a guest-heavy set that touched on U.K. hip-hop and ragga, Cole remained busy remixing artists like Mariah Carey and Amy Winehouse, collaborating with artists ranging from Dizzee Rascal to Bruno Mars, and continually exploring rhythms with his solo EPs and singles. He returned to his classical roots with 2020's MJ Cole Presents Madrugada, released on Decca.