John Dahlbäck: Refined Tools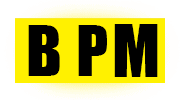 Instant Download
100% Original Product
7-Day Money Back Guarantee
Features & Additional information
John Dahlbäck is a Swedish house music producer and DJ. He has released five albums and uses a variety of stage names.
He has also collaborated with his cousin Jesper Dahlbäck in duo musical projects under the name Hugg & Pepp and Pepp & Kaliber.
With a family background boasting more music than the Von Trapps it's no surprise he was instantly hooked. His mum sings in a jazz band, his dad drummed in a prog rock band, and various aunts and uncles played piano, guitar, and more. Naturally, he was hardly stuck for inspiration or opinions to help him get started. Learning the basics on his dad's Atari computer he soon established his own style, and his second demo, a jazz-influenced, deep house number called Night Flash earned him a record deal with Route 33.
Today, he owns and runs two labels, Pickadoll Records and Mutants Records. Between the two, he has signed artists like Sébastien Léger, Dada Life, Lunde Bros, and Albin Myers.
HOUSE
121 ONE SHOTS
67 LOOPS