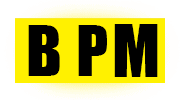 Instant Download
100% Original Product
7-Day Money Back Guarantee
Features & Additional information
For those in search of genuine UK Garage, Old Skool, or 2 Step sound files, your quest ends here. Garage Club Asylum, one of the UK's most esteemed production teams, renowned for their contributions to numerous UKG remixes and productions, presents a treasure trove of sonic gems that capture the essence of these iconic genres.
Sample Pack Contents
This comprehensive package curated by Garage Club Asylum encompasses a rich assortment of sound elements to infuse your music with the true spirit of UK Garage, Old Skool, and 2 Step:
2 Step Drum Kit:

27 meticulously crafted drum samples to fuel your beats.

Dirty 4×4 Drum Kit:

36 gritty drum samples that deliver the raw energy of the genre.

Chords:

49 chords and stabs to add melodic depth and character to your compositions.

Loops at 132 BPM:

22 dynamic WAV loops and REX2 files that groove at the iconic 132 BPM tempo.

Loops at 135 BPM:

92 vibrant WAV loops and REX2 files designed to captivate your audience.

Music Parts:

24 melodic WAV loops and REX2 files to enhance your tracks with musicality.

SFX:

26 effect sounds to create transitions and add dimension to your music.
Why Choose Garage Club Asylum's Sound Package?
Garage Club Asylum's sound package is a testament to their expertise and dedication in the UK Garage, Old Skool, and 2 Step music realms. By harnessing this collection, you gain access to the essence of these iconic genres, which have left an indelible mark on the music scene.
Whether you're a seasoned producer or just embarking on your music production journey, these sound files provide a treasure trove of inspiration and authenticity. Elevate your tracks with the raw power of meticulously crafted drum samples, infuse melodies with expressive chords, and create a sonic landscape that resonates with the soul of UK Garage, Old Skool, and 2 Step.