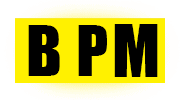 Instant Download
100% Original Product
7-Day Money Back Guarantee
Features & Additional information
Dive into the irresistible world of Amapiano with YANOS, a vibrant collection of samples that captures the deep grooves and infectious energy of this genre. From commanding log basslines to intricately shuffled percussion, progressive synth pads to mesmerizing song intros, YANOS has it all.
What Awaits You:
Evolving Synth Beats: Experience the mesmerizing allure of evolving synth beats, casting a spell over your music production.
Soft Chords: Immerse yourself in soft, soulful chords that effortlessly blend with the rhythm.
Deep Beats: Get lost in deep, pulsating beats that set the foundation for your tracks.
Bouncing Log Bass Drums: Inject life into your compositions with the rhythmic bounce of log bass drums.

Organic Percussion

: Add organic flair to your soundscapes with a wide array of percussion elements.
Subtle Keyboards, Guitar, and Piano Chords: Weave subtle touches of keyboards, guitar, and piano chords into your rhythms, enhancing their depth and texture.
Amapiano Unveiled:
Originating in South Africa in the late 2010s, Amapiano is a genre that seamlessly fuses house music and kwaito. It draws inspiration from traditional South African sounds and instruments like marabi and gqom, blending them with modern electronic music and progressive house influences.
Comprehensive Content: