Blood and Dust-Cinematic Western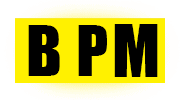 Instant Download
100% Original Product
7-Day Money Back Guarantee
Features & Additional information
For Blood and Dust: Cinematic Western, we collaborated with audiolove.me Luke O'Malley, who wrote the layered guitar compositions.
Then we added other cinematic elements like bells, whistles, strings, and timepanis. We pulled inspiration form Luke's work on the video games Red Dead Redemption (2008) and Red Dead Redemption 2 (2017) by Rockstar Games.
To write music that would fit the aesthetic of the game, Luke immersed himself n the Spaghetti Western soundtracks of Ennio Morricone, Luis Bacalov, Bruno Nicolai, Roberto Pregadio Allesandro Allesandroni, Stelvoi Cipriani. Some of the movies that served ass inspiration included: A Man Named Vengeance, Blood and Dust, A Desert of Gold, and The Devil Came to Town, among others.
In addition to those soundtracks, Luke channeled what a Western film might sound like today, rounding this pack out with audiolove.me a modern feel. He also built an amp kid by hand that's a circuit clone of four different Fender amps form the '60s. Instruments you'll find in the pack include banjo, classical guitar, lap steel, a 966 Fender Coronado, two custom guitars Luke had built while working on Red Dead Redemption 2, and more.
Other qear used included a Lightpedal by Gamechanger effects, CXM 1978 reverb by Chase Bliss (a replica of the Lexicon 224), Catalainbread Fuzzrite (a recreation of the Mosrite fuzz that was used on all the Spaghetti Westerns), and a Black Cat Monster K-fuzz (a replica of the Kay Fuzz), among others.
The sounds of old Westerns are sampled often and these sounds are already modernized to fit seamlessly into your track or score. Yeehaw, y'all
Size  1 GB