AYN Sounds – Synth Mania Vol. 1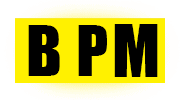 Instant Download
100% Original Product
7-Day Money Back Guarantee
Features & Additional information
Premium Synth
Sounds Premium synth sounds can take your music production to the next level. They offer a level of depth, complexity and authenticity that is difficult to achieve with VST sounds. With SYNTH MANIA you have access to a wide range of high quality and finely tuned presets that can add character and depth to your tracks. Whether you're a seasoned producer or just starting out, investing in premium synth sounds is a great way to take your music to the next level.
Ready samples for posting
We're excited to present 15 samples from SYNTH MANIA that push the boundaries between sample composition and score. These examples showcase a variety of styles and genres, all created with the utmost attention to detail. Each track is a unique and innovative work of art with intricate melodies and harmonies that will transport you to a whole new world of sound, SYNTH MANIA.
Content
SIDE A
One-Shots
500+ sounds in one-shot format created using analog synthesizers including the CS-80, Moog 1 and much more…
SIDE B
Samples + Stems
200+ sounds including 15 high quality sample compositions driven by the sound of synthesizers all pushing the boundary between sample and score