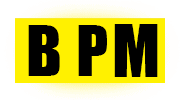 Instant Download
100% Original Product
7-Day Money Back Guarantee
Features & Additional information
Audiotent – Beta Note (MIDI) 2023 is an extensive MIDI collection with 107 unique MIDIs for music creation.
There will be ample inspiration, from hazy melodic hooks to tech-inspired melodies, for more tunes to come. Start using Beta Note right away to become familiar with a wide range of tools for the creator of modern techno. Check out a few of the 107 MIDI files that are present in Beta Note. Beta Note does not come with any presets. A selection of our preset libraries were used to generate the audio previews and the main demo. Division (u-he Diva), Matter (Arturia Matrix-12V), Sulfur (Arturia SEM), and Cerium (Xfer Serum).
Audiotent – Beta Note (MIDI) 2023 Finding out how your favorite hooks are made is easiest when you examine the harmonies and melodies. You can create your own personal favorite themes and phrases by using the MIDIs. Your creativity will be inspired by 107 original musical concepts, which will prevent you from getting bored. Make a track out of your favorites by selecting them. You should release your songs. a quick-access library that enables you to reach the goal. Every loop has its own personality. The creation will proceed organically if you choose the option that best suits your current state of mind.