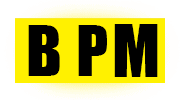 Instant Download
100% Original Product
7-Day Money Back Guarantee
Features & Additional information
Efraim Juntunen of Swedish black metal pioneers Naglfar takes you on board for a journey down the long and winding rapids of black metal drums.
From the steady doom-like beats to the rampant, grinding tirades and violent outbursts in fills, Juntunen steers his vessel with one firm and central idea: keeping it simple and to the point.
"To me, a steady and consistent beat is key. A lot of times, I hear drummers go off and completely lose track of the song. Especially in a songwriting scenario, when all you're looking for is the perfect beat, something too busy can be a real hurdle. I have intentionally left all of that out and made a collection of grooves tailored for songwriting," he commented.
Just like on a canvas, it's easier to add than to take away what's already there. Start forging your next piece of black metal today.
Drum grooves and fills inspired by classic and modern black metal
Performed by Efraim Juntunen (Naglfar)
More than 420 individually played files
4/4 and 6/8 in straight and/or swing feel
Tempos ranging from 70 to 220 BPM
Song structure categorization (intro, verse, chorus, bridge, etc)
Rated 0 out of 5
0 reviews