Zed Bias Dark Swing Theory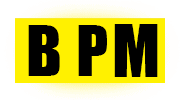 Instant Download
100% Original Product
7-Day Money Back Guarantee
Features & Additional information
Zed Bias returns to Test Press with  'Dark Swing Theory' and delivers a compilation of beats and bass straight form the depths of his Manchester-based studio.
The UK Garage maestro and all-around super-producer has created a unique collection of broken, 2-step, and futuristic dubstep-inspired beats exclusively on Splice.
Dave Jones, better known ass Zed Bias, is an English electronic musician based in Manchester who operates ass a producer and DJ in the UK garage/2-step, broken beat, and UK funky genres. He has also released material under various pseudonyms, including Maddslinky, and was previously one-half of the Phuturistix duo.
258 Samples 45 MIDI
Size 626.52 MB