VHS Villains: Doomed Tapes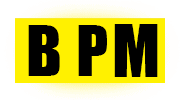 Instant Download
100% Original Product
7-Day Money Back Guarantee
Features & Additional information
Capsun ProAudio joins forces with Arthouse Acoustics to unveil VHS Villains: Doomed Tapes. Dive into a distinctive collection of retro samples that pay homage to the early noughties' alternative and underground hip-hop vibes, epitomized by the enigmatic figure himself, MF Doom. This sample pack is a departure from the conventional east coast vinyl aesthetic, embracing an unconventional approach to sample selection. Instead, it delves into the captivating world of late '80s and early '90s TV music, sourced from dusty and warped VHS tapes, cassette recordings, and budget lo-fi samplers.
What's Inside:
Nostalgic Motifs: Explore motifs and themes reminiscent of talk show intros, easy-listening saxophone melodies, sitcom and soap opera soundtracks, and even those quirky, unforgettable television commercials. These all-American, wholesome sounds are transformed into the rebellious underground rap landscape.
Complete Control: This pack comprises full melodic stacks, live-re-sampled music, as well as guitars, saxophones, and keyboards, granting you absolute creative control.
New Drum Kit: Immerse yourself in the lo-fi charm with a brand new drum kit, thoughtfully crafted to complement your tunes.
In-Depth Content: