Ultimate MIDI Collection 6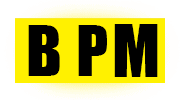 Instant Download
100% Original Product
7-Day Money Back Guarantee
Features & Additional information
Take advantage of the Ultimate MIDI Collection 6 & its MAJOR VALUE!
How is your MIDI Collection stacking up? It can always improve & I have the perfect MIDI Collection for the job! The Ultimate MIDI Collection 6 is hardly your average MIDI Bundle. I've jammed over 800 MIDI + WAV Files including Gritty Street Piano Melodies, Monstrous String Sections & Gothic Style Choirs . I wanted you to be able create realistic instruments in a minimal amount of time.
The result?
DRAG-AND-DROP MIDI FILES THAT SOUNDS LIKE REAL INSTRUMENTS!
By hyper-focusing on 1 emotion and 1 instrument, I'm able to capture the real and raw feel of Horns, Strings, Pianos & more! This Real & Raw feeling then transfers to your music whenever you use one of my MIDI Loops. This does not mean these loops will only work for one instrument. I've found if you Mix & Match your MIDI to different instruments, the possibilities for creativeness never end!
How does it work? It's Easy:
Download the Ultimate MIDI Collection 6
Select an instrument in your DAW
Drag & Drop any MIDI Loop on your instrument track
PRESS PLAY
watch the speakers and house burn down around you from the FIRE you just created…
That was a bit exaggerated, but you get the point!
Grab the Ultimate MIDI Collection 6 today and you'll Save Major Money & Gain Major Production Value!
Pack Contents:
400 MIDI Loops

Brass
Choirs
Guitars
Keys
Bells/Mallets
Strings
Woodwinds

400 Corresponding WAV Loops
+3 Free Bonus Items Including:
4 Construction Kits
Drum Pack
Bass Pack