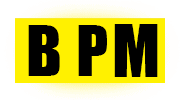 Instant Download
100% Original Product
7-Day Money Back Guarantee
Features & Additional information
TREMENDOUS WEATHER CONDITIONS – CAPTURED AT LENGTH
THUNDER & RAIN is the third SFX library from our series of high quality and amazing nature recordings by Emmy-winner and nature recording genius Gordon Hempton. Hempton has searched the globe for more than three decades to record nature at its most pristine and we are proud to be the exclusive distributor besides Gordon's very own company QUIET PLANET.
WHAT'S INSIDE
INCLUDED SOUNDS – KEYWORDS
THUNDER, RAIN, NATURE, ROLLING, PEEL, DISTANT, NEAR, DOWNPOUR, SHOWERS, DRIPS, DROPS, PATTERS, LEAVES, STORM, SPATTERS, DEEP, DRAMATIC, UNDERWATER, CAVE, STRIKES, RESONANT, RAINSTORMS
DETAILED, ISOLATED AND FLEXIBLE METEROLOGICAL ELEMENTS
This collection provides everything you need to produce the perfect storm: 22 isolated thunder recordings, including close strikes, resonant peels and distant rolls; plus 35 different rain intensities, and nine storm recordings. There's one entire, hour-long rainstorm (61 min.) and one complete thunderstorm (41 min.) for quickly finding just the sound you need at the length you want. None of these thunder and rain files appear in the Nature Essentials" Collection.