The Unbeatable Hand Vol 2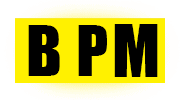 Instant Download
100% Original Product
7-Day Money Back Guarantee
Features & Additional information
This is a drumkit recommended for small alpinists to make there music very good, the special thing about this kit is :
RARE COWBELLS FT. KORDHELL'S DRUMS & PRESETS
BEST FITTING VOCALS FROM UNDERRATED ARTISTS AND MEMPHIS VOCALES
GODLY MIXING PRESETS THAT ARE CUSTOM MADE.
AND MORE UNIQUE DRUMS!
THIS DRUMKIT ALSO HAS SERUM PRESETS FOR MORE SUBGENRES LIKE:
WAVE, SYNTH, FUTURE BASS SHOTS AND MORE!
  Size 841.37 MB