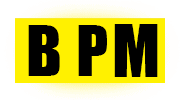 Instant Download
100% Original Product
7-Day Money Back Guarantee
Features & Additional information
The Blues returns to Loopmasters HQ but it ain't nothin to be sad bout as Harvey Summers is back with the second instalment of one of our most successful sample collections to date, The Blues Sessions.
Blues Sessions 2 is an incredible sample collection capturing authentic Blues performances on Drums, Guitars, Blues Harp, Resonator Mandolin and Bass by some of the country's best session musicians at Harvey's Broadoak studio recorded through some incredible equipment including RCA ribbon mics from the 40's, Sony Valve mics (C37A) from the 50's, Neve and RCA pre amps, and mixed on a classic, 70's Raindirk series III console, formerly owned by Olympic Studios.
All of the musicians featured on The Blues Sessions II are well-known professionals in their genres and of the highest calibre. They include drummer Liam Genockey, guitarist Roger Hubbard, Vocalists Doctor Savage, Mama Josie, Otis Albini, Blues-harpist Jem Turpin, John Pearson and Harvey Summers.
The collection is dripping with the atmosphere and mojo associated with blues recordings from the last 100 years, not over-clean, over-produced or sanitized, so you'll find lots of these sounds are raw, edgy, and in some cases, quite noisy due to the authentic 'period' equipment used in their production. This is all intentional and will add bags of character to your productions. Also included are some loops of 'room tone' and 'mic & valve amp' noise, hum and buzz. These can be used to help blend sound together, or you may like to run them underneath your whole mix for added atmosphere!
This vast and comprehensive sample pack includes over 3 GB 24-bit, 44.1kHz.of loops and hits. We have separated each instrument into separate downloads and in each folder you will find Acidised Wavs, Apple Loops, Rex2 Files and in the Drums and Guitars packs you also get one shot samples and sampler patches.
Everything has been recorded to include room mics for added vibe, in many cases, such as with the guitars, the direct signal is panned all the way to one channel, while the room mic is panned opposite, so you can balance the wet/dry signal yourself – or just use them as is.
Product Detail:
3.57 GB
24Bit 44.1KHZ
610 Vocal Loops
381 Drum Loops
332 Harmonica Loops
194 Electric Guitar Loops
123 Bass Guitar Loops
107 Acoustic Guitar Loops
99 Mandolin Loops
153 Drum Hits
33 Noise Fx
12 Harmonica Hits