Test Press – Serum Old Skool DnB ( Serum Preset )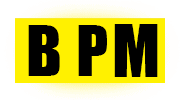 Instant Download
100% Original Product
7-Day Money Back Guarantee
Features & Additional information
'Serum Old Skool D&B' is here! One of the first Old Skool D&B/Jungle preset packs now available for Serum.
Taking you back to the mid 90s UK D&B/Jungle rave scene, Oldskool D&B delivers an avalanche of sound-system style basslines, dub dancelfoor style key sounds, rattling sub-basses, dub style FX noises and uplifting 90s rave Jungle-MASSIVE arpeggiators, including 100 exceptionally well designed presets to fit straight into your productions.
Drum & Bass/Jungle began as an early paradigm shift in the UK breakbeat hardcore and rave scene of the mid 90s, incorporating elements from Dancelfoor, Electro, Funk, Hip Hop, House and Techno.
Ready to bring the Old Skool D&B/Jungle vibrations to the dancefloor?! The patches are designed to use all of Serum's modulation parameters including the four macro controls.