Synth Explorer DX7 ( Serum Preset )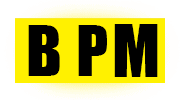 Instant Download
100% Original Product
7-Day Money Back Guarantee
Features & Additional information
'Synth Explorer: DX7' is part of a stunning series of Royalty-Free loops and one-shot samples that pay tribute to the legendry synthesizers and drum machines that have inspired generations of electronic music producers from the early electronic revolution right up to the current day.
This pack visits the Yamaha and delves inside the FM beast that is the DX7. The Yamaha DX7 is an FM digital synth and was manufactured from 1983 to 1989. The DX became the first commercially successful digital synth and featured in hundreds of productions from Electro Pop, Jazz, Rock and early 90s House music.
It is most famous for its electric piano, bells, plucked and percussive sounds. The complex way the sounds are shaped with multiple sine waves modulating each other and using 32 different algorithms meant that the sound design possibilities were huge. With some patience and effort very complex sounds from horns to strings, atmospheres and crazy metallic sound effects were possible.
This edition of 'Vintage Explorer' sees a wealth of loop and one-shot samples that play homage to its 80s heritage. Each sound and loop has been given a modern production finish and contains loops and sounds suitable for a wide range of productions from Dubstep, Drum & Bass, House, Future House, Indie and Nu Disco.
The collection features an inspiring range of loops at between 80 and 120 BPM and one-shot sounds covering a wide sonic palate, including chunky bass and metallic melodies, classic stabs and chords, digital pads, crunchy percussion and twisted SFX.
DX7 Specifications:
• Frequency Modulation Synthesis
• 16 Polyphony
• Non Multi-timbral
• Min 1, Max 2 Oscillators Per Voice
• Breath, Foot 1 & 2, Sustain Controllers
• 61 Key Keyboard
• 64 Patches, 32 Performances (more with Cartridges)
• 2 + Headphones/MIDI in, Out and Through
Product Specifications:
• 484 MB
• 24-Bit 44.1kHz
• 13 Bass Loops
• 73 Music Loops
• 1 Drum Loop
• 20 Arp Loops
• 3 Pad Loops
• 39 Bass Stabs
• 29 Lead Sounds
• 51 Pad Shots
• 55 Synth Hits
• 43 SFX Sounds
• 5 Multi Sampled Bass Instruments
• 5 Multi Sampled Synth Instruments
• 59 Drum Sounds
• 110 REX2 Files
• 202 Soft Sampler Patches